Today I thought I'd write about a new app for pedors.com that has me very excited.

Most websites these days have a central platform that runs the main show and on the sidelines there are many "apps" that add extra sparkle to how the website performs. Some apps really make a website dazzle and some, not so much.
Our site, www.pedors.com, is built and hosted on the Bigcommerce platform. Bigcommerce does all the heavy lifting behind the scenes with "the code" and I add the product images, product copy and some other bits and pieces. Now, don't get me wrong, there is quite a bit of work to do in the Bits and Pieces Department, but nothing the average person can't get done with a bit of time and effort.
When a customer visits the Pedors website, Bigcommerce serves up the pages and pulls in the necessary product and image information to make it all look pretty and usable. The customer makes their selections, goes to their cart and checks out - and all is good in Pedors' world.
Layered on top of this process are the "apps". These apps are smaller bolt-on programs that add extra functionality and usability to the shopping experience…well that's the idea at least!
We've all seen "chat" functions on websites and the one we use is OLARK and it works flawlessly. We proudly use YOTPO for our review system (many of you will have received review requests from this company and we sincerely thank all of you whom have sent in a review) and JUSTUNO for our coupon offerings.
Every now and again I will go through the hundreds of apps available to see if anything catches my eye and this time around I happened upon Orderv. Orderv got my attention initially because of the clever name. Hors- d'oeuvres as we all know are appetizers so to have and "app" called "Orderv" was très clever. Digging deeper I realized quickly that it more than great branding, as Orderv is short for Order Video.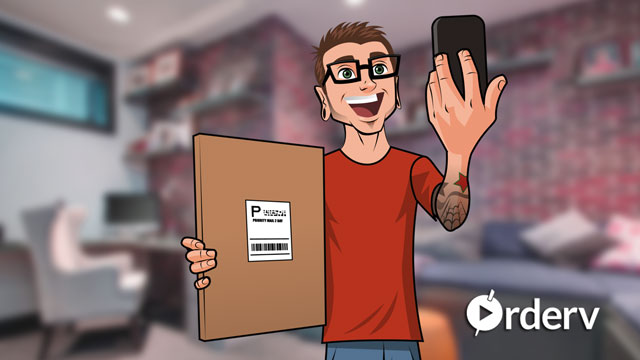 What Orderv serves up are short branded product videos that can be used, for example, to send messages to customers of a website. Let's say a customer makes an order on pedors.com. On my phone (or other smart device) I can see what they have ordered and I can then record and send them a personalized message based on their order, right there and then. One such message might be letting them know that we have received their order and that it will be shipping shortly. Pretty cool. The customer gets an email from me and from there they click the link to watch their personal video message.
I think I'm also going to use it to record video snippets for product features to put on product pages to help with questions about features. I could even use it to respond to customer's questions as they come in from email, chat or through our contact form.
Our July 4th sale ends tomorrow so I have plenty of orders to play with using the new Orderv app. There is also a feedback option so it will be great to see what the customers think of this Orderv appetizer.
Are you interested in seeing how it works for yourself?
Send me an email; johnohare@pedors.com with the title Orderv and I'll send you a quick video message right back!