What do I need to know about Diabetes and Footcare?
The most important thing to remember is to check your feet regularly. People with diabetes are more at risk for serious foot complications that can get nasty in a hurry if left untreated.
For a diabetic that is overweight, being able to inspect their feet on a daily basis can be difficult. The loss of the protective sensation in the foot, often called in medical terms "an insensate foot" coupled with a foot deformity and peripheral arterial disease, places the foot at a very high risk for ulceration.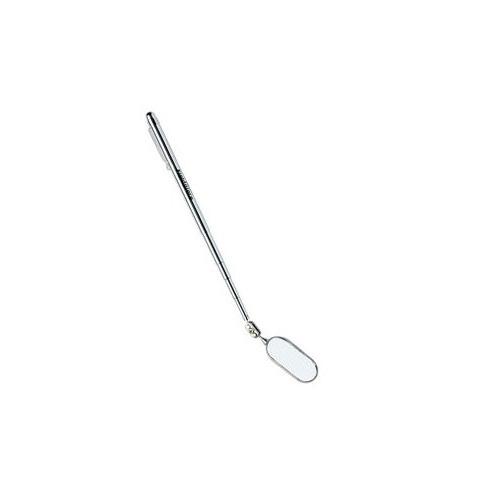 A typical scenario where a problem evolves could be described as follows. A small stone lodges in a shoe and the stone causes a callus or a small wound. If the wound is not felt or observed it progressively gets worse and leads to an ulceration which in turn can lead to an amputation if left untreated and gangrene develops.
Foot disease is the most common complication of diabetes that leads to hospitalizations accounting for up to 20% of admissions, with 15% of diabetics developing a foot ulcer during their lifetime.
Nearly 100,000 lower foot amputations are performed each year related to diabetes. If you have diabetes - don't be one of them. Make checking your feet part of your daily regimen before putting on your socks or stockings. If you have difficulty bending over to inspect your feet, use a mirror or ask someone to help you. One great idea is to get a "selfie stick" with a mirror on it. You can buy them on Ebay for about $12.
What Are Orthopedic Shoes?
The phrase "orthopedic shoes" or "orthopedic footwear" refers to the orthopedic design features of a shoe to relieve pain or pressure in the foot and sometimes in conjunction with the ankle. To ensure a good fit, orthopedic shoes should be available in multiple widths and have extra depth to accommodate orthotic devices (to help remedy a biomechanical deficiency in the foot and ankle) or an accommodative diabetic insert to evenly distribute pressure on the plantar surface of the foot to relieve a pressure point.
Most shoes described as being orthopedic make for good diabetic shoes – but not all do. Diabetic shoes are made to a higher specification.
What Are Diabetic Shoes?
Diabetics have to be very careful with what is worn on their feet and there are several features to consider when choosing a shoe if you are diabetic. Most importantly the shoe should fit well to avoid excess sheer forces.
Avoid shoes with prominent seams, stitching or rough edges.

Choose shoes that are soft and generally minimize the risk of trauma to the foot caused by the shoe.

Choose a that is deep enough, often termed " extra depth" to accommodate the diabetic foot where swelling or edema is a factor over the course of the day

Chose a shoe with a removable deep insole or liner so a custom orthotic or diabetic insert can be used instead.

Choose a shoe whose fit can be easily adjusted. A Velcro strap or shoes with "speed lacing" are preferred.

Shoes that use stretch materials to accommodate swelling and foot deformities are often preferred for both safety and comfort.

If possible, choose a shoe with uppers that are easily modified to accommodate a foot deformity.
We sell a range of diabetic shoes that can be viewed on the Diabetes section of Pedors.com.
What Are Diabetic Inserts?
Diabetic inserts are accommodative inserts designed to evenly distribute weight across the bottom or plantar surface of the foot. By doing so, the insert helps alleviate any pressure points that could cause a callus that could lead to a breakdown of the skin and ultimately an ulceration that could possibly lead to an eventual amputation.
To evenly distribute the weight the insert needs to be in 100% contact of the plantar surface of the foot so that the foot is cradled to minimize movement of the foot inside a shoe and the sheer forces caused by that movement. For diabetics, how the shoe fits is critically important and having the correct insert is a big component of the fit.
We sell a range of diabetic inserts that can be viewed on the Diabetes section of Pedors.com.
What Are The Features To Look For In Diabetic Socks?
Just as it's important to have the right diabetic shoe and diabetic insert, if a bad sock is being worn, the sock can cause damage that neither the shoe or insert can fix. A good diabetic sock has several design features.
Seam free or flat seam that won't irritate the foot.

Fits well and doesn't bunch or gather in the shoe causing a pressure point

The top of the sock should be non binding but keeps the sock in place

The sock materials should offer moisture control

Antimicrobial components help reduce the risk of infection.
We sell a range of diabetic socks that can be viewed on the Diabetes section of Pedors.com.
Want to learn more about diabetes and its effects on the body, then read my blog post on diabetes here.