ORTHOTICS FOR PLANTAR FASCIITIS (HEEL PAIN)
GET RELIEF FROM PLANTAR FASCIITIS HEEL PAIN
Solve your Plantar Fasciitis heel pain with
Genext Active Orthotics
Read how ↓
"My podiatrist ripped out the insoles of my new tennis shoes and installed the Genext insoles. Paired with an arch support the insoles have almost completely erased my heel pain. Wonderful!"
Jean S
"I love Genext Orthotics. My podiatrist was even impressed by them. Many over-the-counter orthotics are wimpy, but he liked these!
Steve S
"I needed special inserts for my plantar fasciitis, and the Genext Orthotics were just right. Ordered online - simple, easy, and they arrived on time. Couldn't be more pleased."
Bruce M
Explanation Of What Causes Plantar Fasciitis (Heel Pain)
And How Genext "Beats" Orthotics Help
How Genext "Beats" Orthotics Work For Plantar Fasciitis
In medical terms, plantar fasciitis resulting in heel pain is a result of an abnormal force pulling upon the plantar fascia and medial intrinsic foot muscles attached to the calcaneus.

If those muscles are overworked (perhaps due to extra weight bearing) and under supported (perhaps due to lack of arch support in the footwear worn) then the muscles become over-stretched during the course of the day.
Morning Foot Pain
When you go to bed at night for an extended period of time and your fascia muscles are not being constantly stretched as they are during the day, the muscles contract. So when you get up in the morning you suffer with that first step as it stresses the fascia muscle where it connects to your heel (calcaneus) and ouch, heel pain.

The key is to provide your arch with great support during the day and there are different ways to do this. One is to wear shoes with good arch support built in, another is to wear an orthotic with good arch support such at the Genext "Beats" Orthotics.
"These orthotics are great. They've taken care of my plantar fasciitis
problem and I couldn't be more grateful."
Dennis R
"My feet seem to get the proper support and I haven't had plantar fasciitis problems for a long time. Just ordered another pair today!"
Diana H
"I ordered the Genext Beats Orthotics as I was suffering from a flare up of plantar fasciitis These inserts fit easily in the shoe and have provided great relief. A very good value for the price."
April W
We will get your orthotics out to you right away, with free shipping. Expedited shipping is available.
If you need to exchange for a different size, send them back (free shipping) and we will exchange them (free shipping).
If you don't think the orthotics will work for you, send them back, free shipping, no questions asked, for a full refund. 100% Zero risk.
Quick Ordering Instructions - Pair Of Genext Orthotics

Drop Down Menus:
Heel Option - If you have flat feet or fallen arches, or if your feet roll inwards when walking (pronation) you may may want to select a "Posted Heel" option, for everyone else, "Neutral Heel" is preferred.
Forefoot Option - Only select "YES, METatarsal Pad" from the drop down if you have ball-of-foot pain.
If you only have Plantar Fasciitis (Heel Pain) or if you are just looking to use the Genext Orthotics solely for stability & alignment, choose NO METatarsal Pad.
Gender - the women's orthotics are a slightly narrower shape than the men's.
Size - Order your typical shoe size.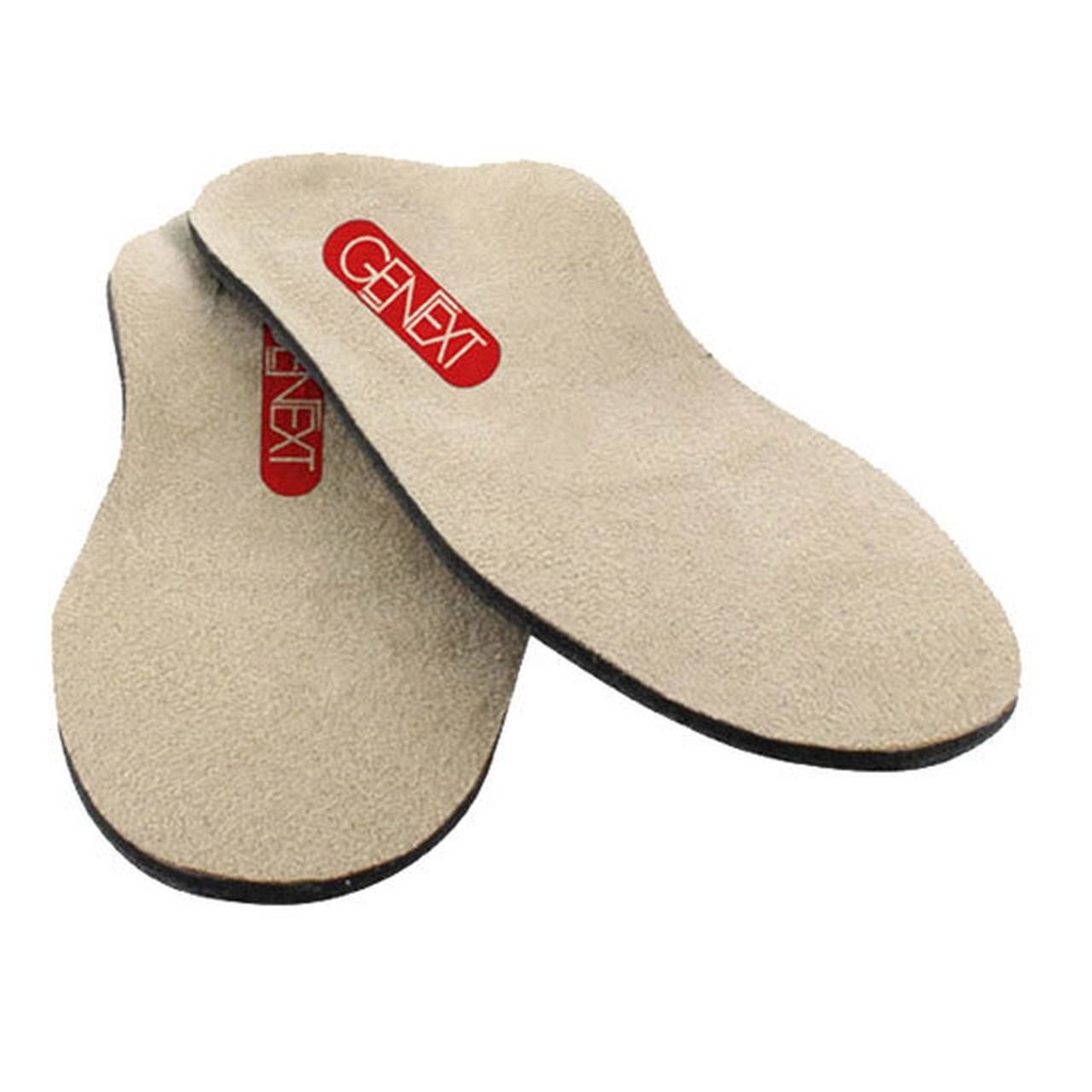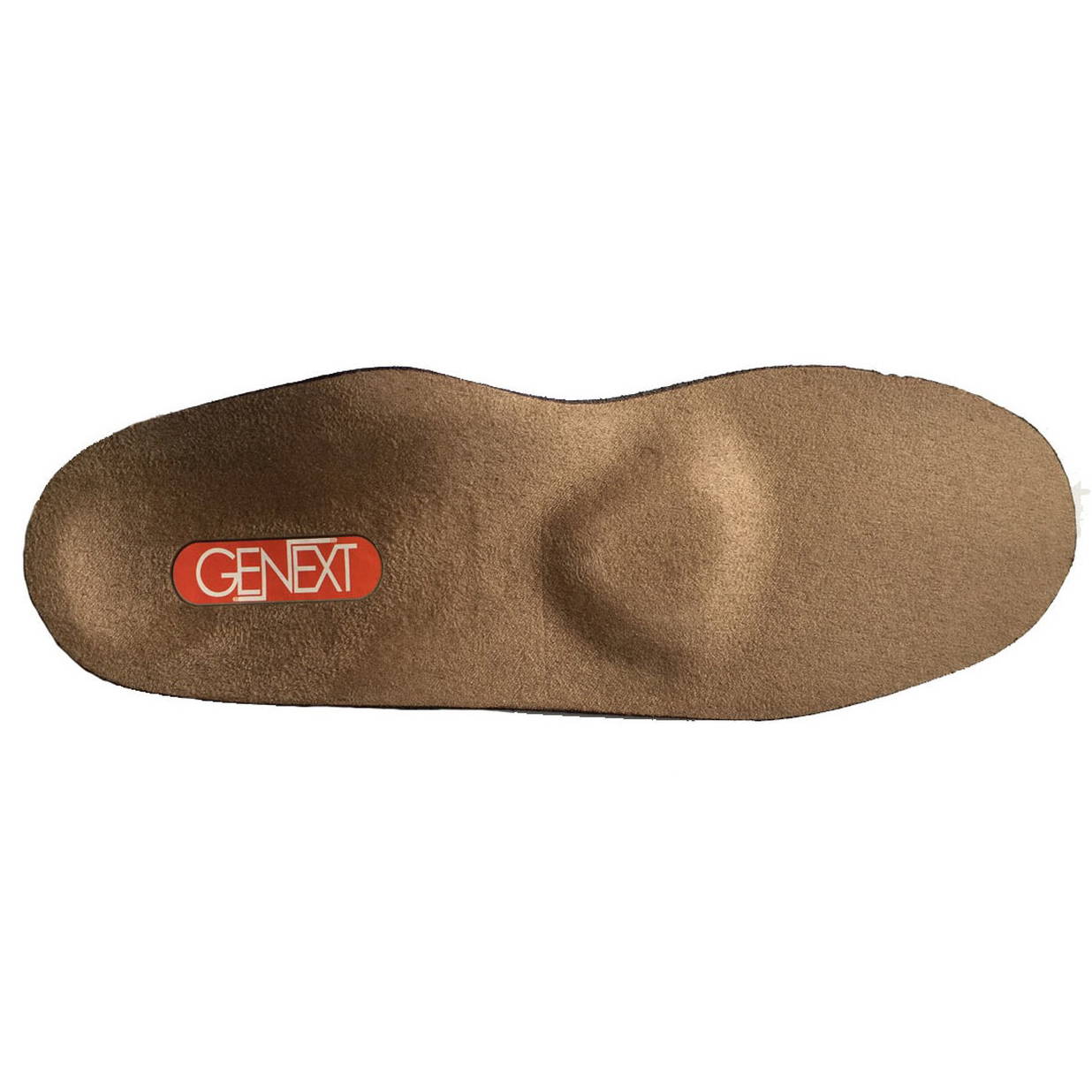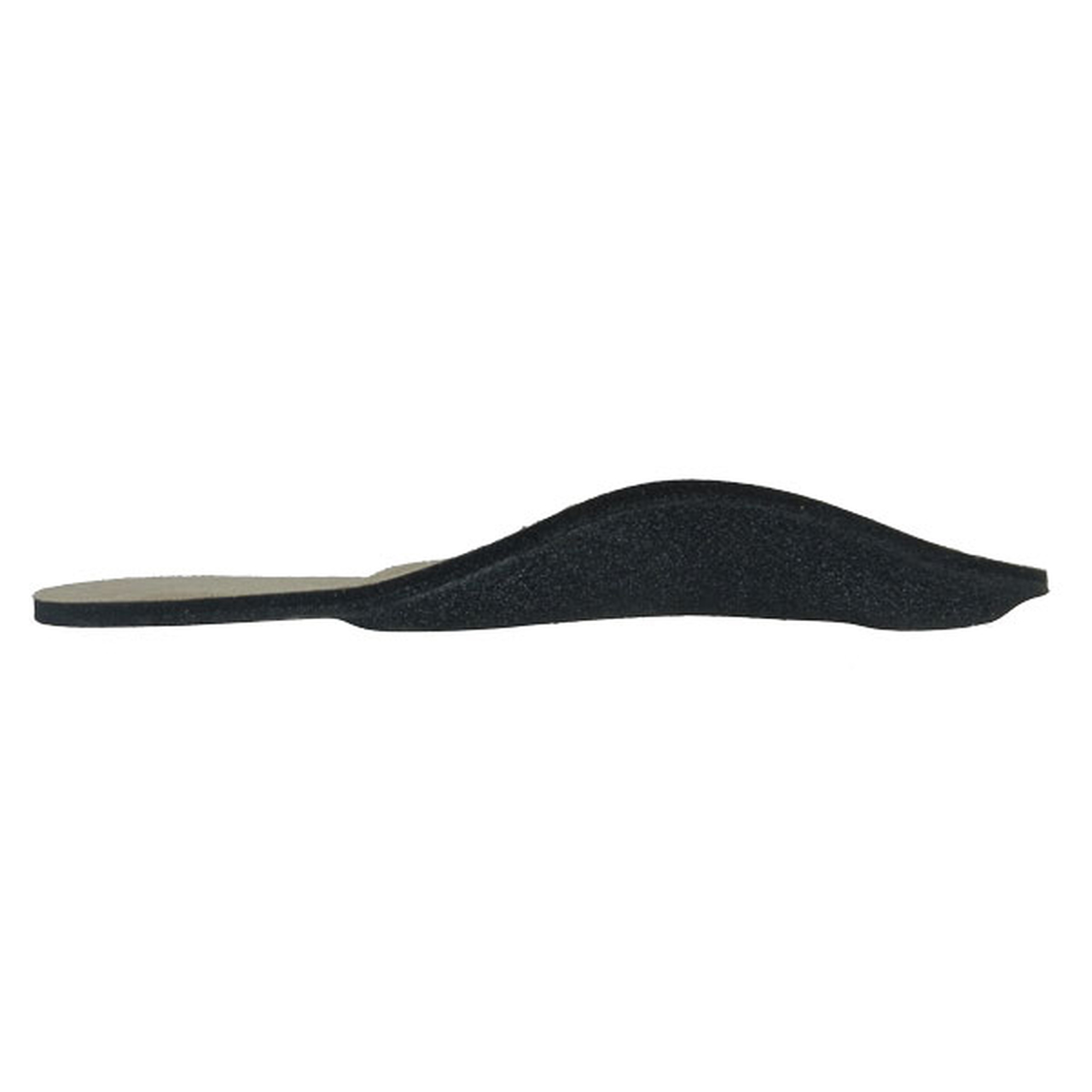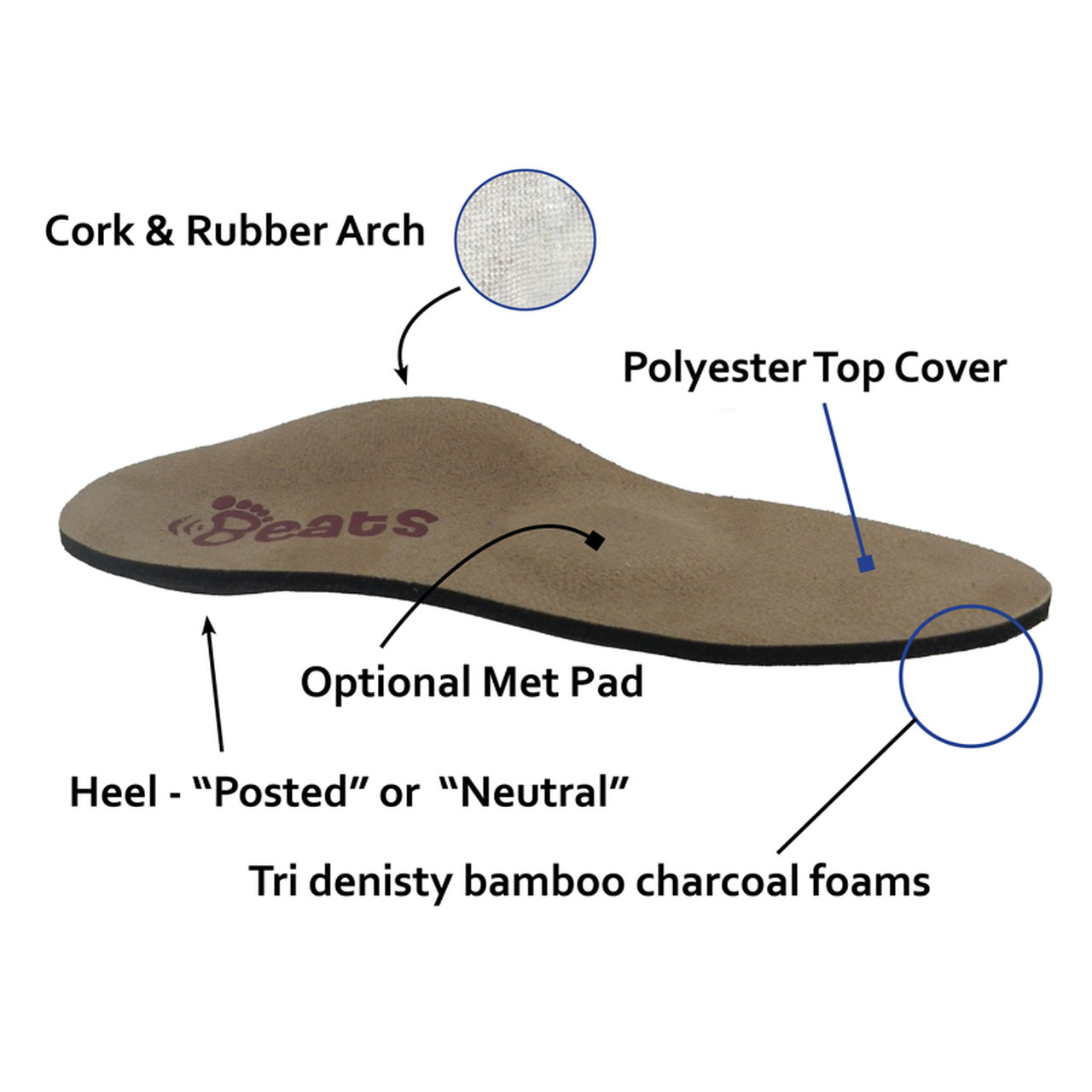 ---
Questions? Call 800 750 6729 or Chat / Leave Message using the Chat Box below right.