El Clásico Max es el zapato clásico original "tamaño gigante" . El zapato ha sido diseñado con una segunda correa que permite que el zapato de abrir aún más para que el pie se puede colocar más fácilmente sobre la cama de pie . Este zapato está equipado principalmente a las personas con los pies hinchados o sensibles que necesitan mucho espacio en un zapato y que pueda tener problemas para conseguir sus pies en un zapato que se ajuste . El Max también se ajusta a los pacientes con los pies vendados después de la cirugía y se utiliza a menudo como una recuperación , zapato de rehabilitación , o un zapato después de la operación .
El Max está disponible en extra ancho ( 2E ) Extra Extra ancha ( 4E ) y Extra Extra Extra ancho ( 6E ) .
El Clásico original está disponible en Medio(B / C ) Ancho( D / E) y extra ancho ( EE / EEE ) . Haga clic aquí para Classic
Questions?
Call 800 750 6729 Monday through Friday, 8:30 am - 5:00 pm EST or use the chat function in the bottom left of your screen.

Free Shipping & Returns & Exchanges - Give It A Go™
Free ground shipping to all 50 States in the USA. Free return labels provided upon request: 1-800-750-6729 or returns@pedors.com. If you are exchanging your item we will pay for the exchange shipping too!
Canada
Use code CANADASHIP in your cart or at checkout to receive subsidized shipping rate of just $29.99. Shipping, duties, taxes, brokerage included. This code cannot be combined with other codes. Return and exchange shipping is paid by the customer. More details on our shipping policies here.
Rest Of The World (ROTW). The fixed shipping cost is $50.00. If you enter WorldShip at checkout, your shipping charge will be reduced by $20.01 to $29.99. This code can not be combined with other codes. Return and exchange shipper is paid by the buyer. Return and exchange shipper is paid by the buyer. Customer is responsible for any import duties / fees / taxes.
More details on our shipping policies here.
Returns Policy
You may return undamaged items that are in new unused condition within 90 days of delivery for a full refund. We'll also pay the return shipping costs (USA only) if you want to exchange for something else or simply get 100% money back, no questions asked. We actively encourage you to try any product on the site. If the product does not meet your expectations we will gladly issue you a full, 100% refund. More information here.
Site Security & Authenticity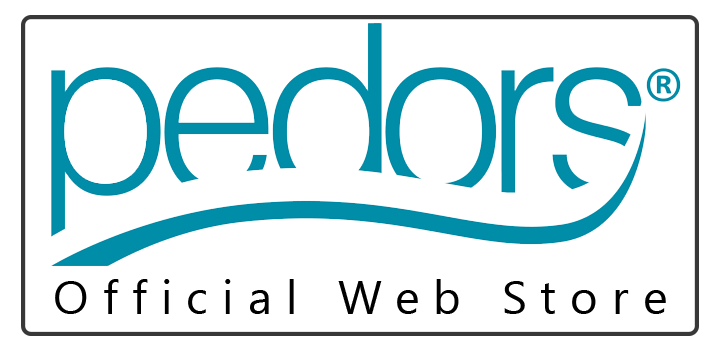 This entire pedors.com website is secure and encrypted, not just the shopping cart. Click the padlock in your URL bar at the top of your screen for more information. The padlock is usually green but can be different colors in different browsers.

Click the GeoTrust Secure badge at the very bottom of your screen to get more information regarding our Secure Certificate.


We accept:

Devolución gratuita Antes de 60 días en todos los pedidos.